You probably have heard of green graffiti or moos graffiti and maybe asked yourself how it gets done. Read here how and replace the toxic spray can with a environmental friendly alternative: moos graffiti.
Just add some moos to a wall let it grow and you will get a lovely and eco-friendly graffiti. Sounds easy but is it?
How to make the moos graffiti dough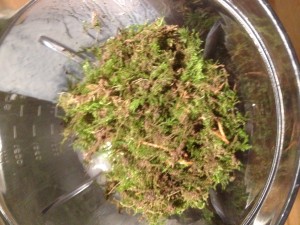 To make the green graffiti, it's necessary to have:
500ml (16.9 oz.) buttermilk
200gr (0.44 pounds) of sugar
a small sip of beer or water
two or three hands full of moos (can be found in a forest at a shady place for example*)
corn syrup (optional)
*moos always grows on the north side of a tree!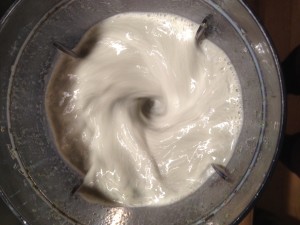 Clean the moos as good as you can and try to get rid of the soil which is in the roots. If this is done take the moos and put it in a blender together with the
buttermilk, sugar, water or beer and blend it well. It should be like a paint-like texture. Add more moos to make it thicker if necessary.
If you have your »eco-paint« you can use a normal paintbrush to apply the moos to the surface of your choice. After one week you should be able to see the first results.
Moos graffiti is a part of guerrilla gardening.
---